Do you wanna learn English? Do you wanna practice your English? Well, you've come to the right place!!!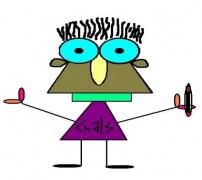 To begin with, we have created several language workshops (See below). Follow the links and have fun.
Workshops:
Besides:
Here is a list of links to several interesting sites where you can both learn and practise new skills. You can improve your skills and much more...
Grammar and Vocabulary exercises
http://www.learn4good.com/languages/english.htm
http://www.nonstopenglish.com/
http://www.nonstopenglish.com/allexercises/
http://perso.wanadoo.es/autoenglish/freeexercises.htm
http://www.autoenglish.org/freeexercises.htm
http://www.englisch-hilfen.de/en/
http://www.qualityansweringservice.com/qualityansweringservicecom-provides-esl-resource-guide-language-instructors
http://www.englishexercises.org/
http://www.kanetix.ca/esl-learning-for-traveling-students
http://www.vacationhomerentals.com/resources/a-foreigners-vacation-guide-to-the-english-language.html
Listening exercises
http://parapal-online.co.uk/listening.html
http://legacy.lclark.edu/~krauss/toppicks/listening.html
http://www.manythings.org/e/listening.html
http://iteslj.org/links/ESL/Quizzes/Quizzes_with_Sound/p2.html
http://www.bbc.co.uk/worldservice/learningenglish/
http://literacynet.org/cnnsf/archives.html
Reading and writing
http://www.eslus.com/LESSONS/READING/READ.HTM
http://www.freebooknotes.com/english-homework-help/
Technical English
http://owl.english.purdue.edu/
English for kids
(soon to come)
Dictionaries
http://thesaurus.reference.com/
Grammar & Spelling checkers
Translators
http://www.google.com/language_tools?hl=en
http://translate.reference.com/
Text-to-speech
http://text-to-speech.imtranslator.net
http://www2.research.att.com/~ttsweb/tts/demo.php
Other resources
http://www.affordablecollegesonline.org/online-colleges/community-colleges/
http://www.britishcouncil.org/
http://www.wiseoldsayings.com/
Back Home